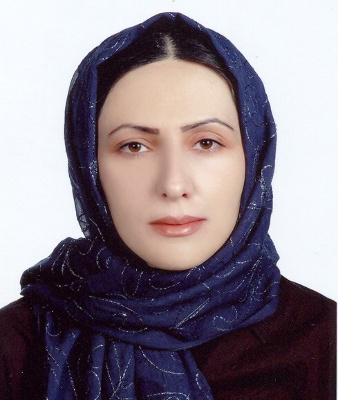 Phone: (403) 394-3981
e-mail: zahra.jafari@uleth.ca
Biography
After obtaining a BS and MS in Audiology at Tehran University of Medical Sciences, Zahra completed a PhD in Cognitive Neuroscience in adults with auditory neuropathy via auditory evoked potential recordings and psychophysical and speech assessments at Tabriz University, Iran. She is an associate professor in Iran University of Medical Sciences, School of Rehabilitation Sciences. Now she is a Post-Doctoral Fellow studying the effect of prenatal auditory stress on brain function in the female pregnant mice and their mail offspring using different neuroimaging techniques, and biochemical and behavioral assessments. Zahra is a researcher in human domain by special focus on selected topics of auditory cognitive neuroscience, i.e. auditory evoked potentials in people with auditory or visual disorders/deprivations, hearing implants, tinnitus, bilingualism, stroke, neurorehabilitation in neurodegenerative disorders (Alzheimer, Parkinson), and normal aging and brain/cognitive reserve. Her new position as a PDF under supervision of Drs. Majid Mohajerani and Bryan Kolb is a valuable opportunity to get further research experiences in animal model of auditory processing and brain behavior under prenatal auditory stress. In the context of the increasing unpleasant noise pollution from different resources such as traffic and recreational activities, the results of this project could provide an important practical message for all related scientists, policy makers and general people.
Recent Publications
Jafari Z, Kolb B.E, Mohajerani M.H. Effect of Acute Stress on Auditory Processing: A Systematic Review of Human Studies. Reviews in the Neurosciences. Accepted Proof.
Jafari Z, Faraji J, Mirza Agha B, Metz G.A.S, Kolb B.E, Mohajerani M.H. The Adverse Effects of Auditory Stress on Mouse Uterus Receptivity and Behavioral Performance. Under review.
Jafari Z, Malayeri S. Subcortical Encoding of Speech Ques in Children with Congenital Blindness: Effect of Music Training. Restorative Neurology and Neuroscience. 2016; 34: 757-67.
Jafari Z, Esmaili M, Delbari A, Mehrpour M, Mohajerani M.H. Auditory Temporal Processing Deficits in Chronic Stroke: A Comparison between Right and Left Brain Damages. Journal of Stroke and Cerebrovascular Diseases. 2016; 25 (6): 1403-10.
Jafari Z, Esmaili M, Delbari A, Mehrpour M, Mohajerani M.H. Post Stroke Acquired Amusia: A Comparison between Right and Left Brain Damages. Neurorehabilitation. In Press.
Jafari Z, Malayeri S, Bahramian E. The Effect of Age and History of Recurrent Otitis Media on Dichotic Listening and Verbal Memory in Children. Annals of Otology, Rhinology & Laryngology. Accepted Proof.
Shirvani S, Jafari Z, Sheybanizadeh A, Motesadi Zarandi M, Jalaei S. Emotional Perception of Music in Children with Bimodal Fitting and Unilateral Cochlear Implant. Annals of Otology, Rhinology and Laryngology. 2015; 125 (6): 470-7.
Sardari S, Jafari Z, Haghani S, Talebi H. Hearing Aid Validation Based on 40 Hz Auditory Steady-State Response Thresholds. Hearing Research. 2015; 330 (Pt A): 134-41.
Jafari Z, Esmaili M, Toufan R, Aghamollaei M. Bilingual Proficiency and Cognitive Reserve in Persian-English Bilingual Older Adults. Aging Clinical and Experimental Research. 2015; 27: 351-7.
Jafari Z, Malayeri S, Rostami R. Subcortical Encoding of Speech Cues in Children with Attention Deficit Hyperactivity Disorder. Clinical Neurophysiology. 2015; 126: 325-32.
Jafari Z, Malayeri S. Effects of Congenital Blindness on the Subcortical Representation of Speech Cues. Neuroscience. 2014; 258: 401-9.
Panahi R, Jafari Z, Hassani S. The Relationship between Behavioral Hearing Thresholds and Estimated ASSR Thresholds in Children with Neonatal Hyperbilirubinemia. European Archives of Oto-Rhino-Laryngology and Head & Neck. 2014; 271: 2385-92.
Jedi Z, Jafari Z, Motesadi Zarandi M, Kassani A. Aural Rehabilitation in Children with Cochlear Implants: A Study of Cognition, Social Communication, and Motor Skill Development. Cochlear Implant International. 2014; 15 (2): 93-100.
Aghamollaei M, Jafari Z, Tahaei AA, Toufan R, Rahimzade Sh, Esmaili M. Dichotic Assessment of Verbal Memory Function: Development and Validation of the Persian Version of Dichotic Verbal Memory Test. Journal of American Academy of Audiology. 2013, 24: 1-5.
Omidvar S, Jafari Z, Tahaei AK, Salehi M. Comparison of Auditory Temporal Resolution between Monolingual Persian and Bilingual Turkish-Persian Individuals. International Journal of Audiology, 2013; 52 (4): 236-41.