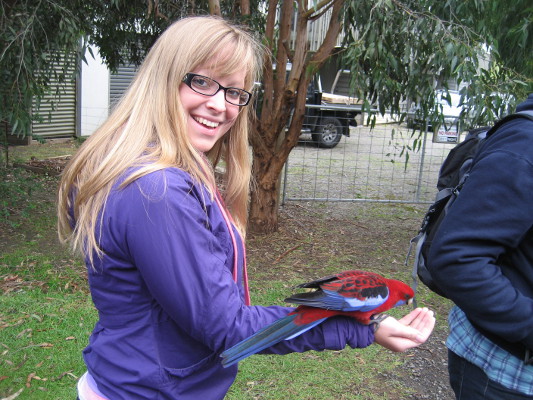 Phone: (403) 394-3982
e-mail: leanna.kalvi@uleth.ca
Biography
LeAnna was born and raised in Lethbridge, Alberta. In the summer of 2013, LeAnna received the NSERC Undergraduate Student Research Award to study the mechanisms of memory-trace reactivation during the learning of a skilled-reaching task, with a special interest in the role of pontine waves. After graduating with a Bachelor of Science degree in Neuroscience, she worked as a Research Assistant in Dr. Masami Tatsuno's lab. In January 2014, LeAnna began graduate studies under the supervision of Dr. Tatsuno.
Research Interests
LeAnna is particularly interested in the relationship between sleep and memory formation. Her current project focuses on the effects of transcranial direct current stimulation on sleep architecture in rodents. It has been shown that transcranial application of electrical current during sleep can enhance memory retention in human participants. Using electrophysiological techniques, LeAnna will investigate the efficacy of applying electrical stimulation during sleep to alter brain activity and memory consolidation.
Current Funding
2014-2015 NSERC CREATE BIP Graduate Student Scholarship.
Education
2013 – B.Sc. in Neuroscience, University of Lethbridge.