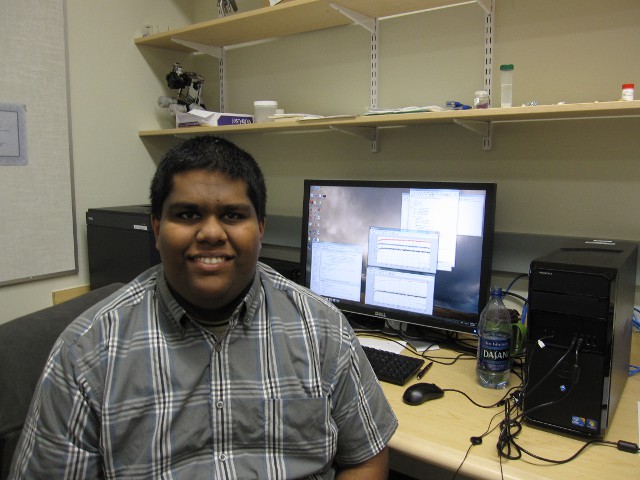 Biography
I was born in Lethbridge, and I lived here up until University, where I went to the University of Waterloo and received my Bachelor of Computer Science in 2009. I did a co-op program with the University, so I have a lot of experience with software development and good coding practices. I have worked with many Professors here at the University, and I have also worked with IBM Canada.
Role
I am a Research Assistant and Cluster Administrator here. I mostly provide coding support in MATLAB and data analysis to Dr. Tatsuno, and I administer the software side of our Hodgkin-Huxley cluster. I also provide support to anyone wishing to use the cluster using MATLAB.
Education
2009 Bachelor of Computer Science, University of Waterloo, Waterloo, ON.
Experience
Sept 2008 – Dec 2008 Software Developer, IBM Canada, Kanata, ON.
Jan 2008 – Apr 2008 Web developer, University of Lethbridge, Lethbridge, AB
Jan 2007 – Apr 2008 Software Developer, University of Lethbridge, Lethbridge, AB
May 2008 – Aug 2008 Software Developer, Blue Sky Spectroscopy, Lethbridge, AB